Aluminum roofing is a type of metal roofing that you may not know a lot about. Using high-quality aluminum is a fantastic choice, but we want to break down the pros and cons to help you decide if aluminum roofing is right for you.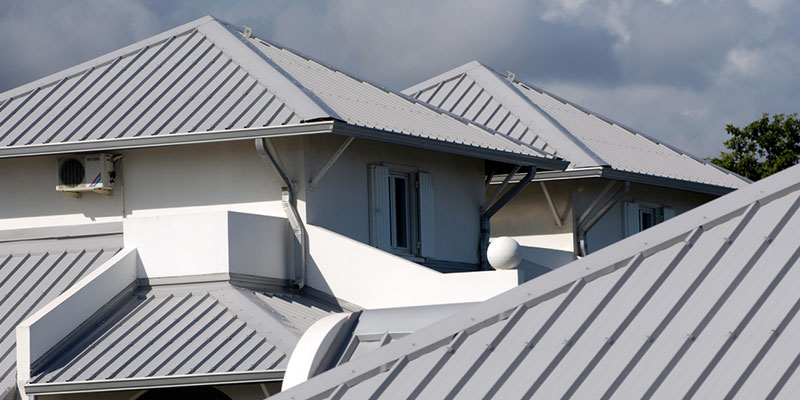 There are several benefits of using aluminum roofing. Not only are there a variety of different colors, but choosing metal roofing is also ideal for coastal climates with heavy rainfall and high winds. Aluminum is perfect for these climates because metal roofing is difficult to dent and is resistant to elemental corrosion like rust. Often people assume this choice means it will be noisy during storms, but this is a myth. Our high-quality materials come with thick insulation that cancels out sound just like other forms of roofing.
Aluminum roofing is eco-friendly because it uses recycled aluminum and offers a better longevity than other types of roofing materials. The average aluminum roof lasts between 50 and 75 years—more than double the traditional roofing lifespan. In addition, aluminum provides easy maintenance that keeps energy costs of heating and cooling down.
Compared to other architectural roofing, you'll pay more upfront for metal roofing whether you want metal shingles, sheets, or panels. Many preconceived judgments, like not being soundproof, are from misinformation. If you have any questions about aluminum roofing, reach out to a member of our staff, and we'll be happy to answer any of your questions so you can be confident in your decision of choosing metal roofing.