Our roofing contractors really hit the nail on the head for your services!
When you are looking for roofing contractors, you want to find experts who can assist you with all your roofing needs! Your roof is an essential part of your property, always protecting and shielding your home from the elements. If you need repairs, a new roof or would like to learn more about a different roofing material for your Jacksonville, Florida area home, then you need our team here at Jacksonville Roofing USA to assist you!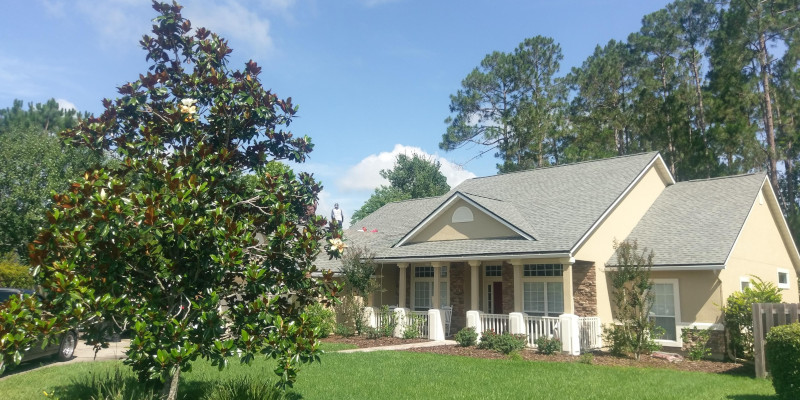 When you work with our expert roofing contractors, you are able to get the best service possible. We have over 40 years of roofing experience, allowing us to deliver on any of your roofing needs. Because of our experience, we are in a unique position to deliver on a variety of roofing materials, including shingles, aluminum, metal roofing, flat roofing and more. This is a service that many roofing contractors cannot do. Furthermore, we use our experience to ensure that your roofing jobs are completed in an efficient manner. Our quality results speak for themselves, and we know you will love the work that our roofing contractors are able to complete for your home.
Whether you are looking for a free roofing estimate or would like to know more about our variety of other services, our team is happy to help you. For more information about our materials that we can provide, or if you would like to learn more about our options that can protect your roof through the Jacksonville weather, give us a call today.
---
At Jacksonville Roofing USA, our roofing contractors serve customers in Jacksonville, Orange Park, St. Augustine, Middleburg, Lakeside, Green Cove Springs, and throughout Clay County, Florida.
Similar Services We Offer: