Come to us if you are looking for a reliable roofing company you can trust to get the job done right and at a fair price.
Your house needs a reliable roof to keep it safe and secure. When you're seeing signs that repairs or a roofing replacement is needed, it is important that you get the job done quickly and done well. When you're in search of a reputable roofing company for your Jacksonville, Florida home, turn to us at Jacksonville Roofing USA. We have a proven record of being reliable and detail-oriented with excellent customer service and communication.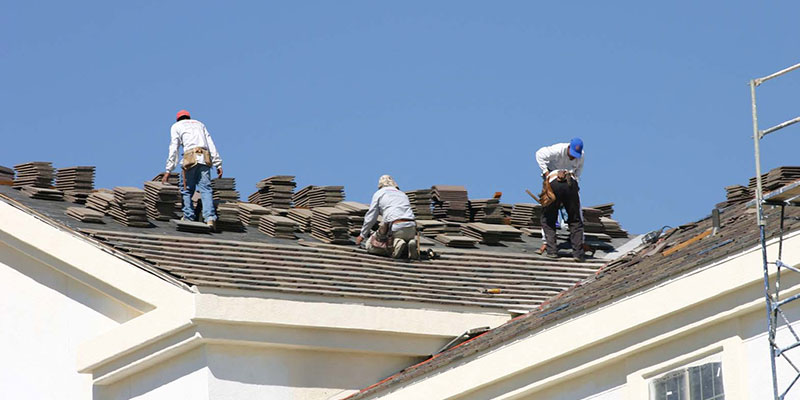 We represent 40 years of experience in the roofing industry. Our owner and the rest of our staff are all motivated by relationships we build with our clients, and we know that we're not just there to fix your roof; we're there to serve our customers. We strive to keep our schedule on track, to stick to a predetermined budget, and to keep open communication with you so that we can understand your needs and help you stay in the know throughout the roofing repair or replacement process.
As a roofing company, we specialize in shingle installation, standing seam metal, and torch down roofing. Our team can also work with:
Asphalt shingle roofing
Cedar shake roofing
Clay tile roofing
Synthetic tile roofing
Metal roofing
Slate roofing
All of the products our roofing company uses are high quality and come from reputable manufacturers. You can trust us to have the right products, the right tools, and the right skills to provide you with the best for all of your roofing needs. Contact us today to schedule a free estimate or to learn more about how we can serve you.
FAQs About Our Roofing Company
It would be ill-advised to proceed with any roofing service without first asking questions of the roofing company you are considering. At Jacksonville Roofing USA, we know that many people in the Jacksonville, Florida area have heard great things about us. However, it would be best if any questions you have are addressed before beginning your roofing project. Here are a few common questions asked about our roofing company:
Will your roofing company help me choose suitable materials?
With decades of experience, we know the advantages of each type of roofing material and the colors and styles that look best on the various types of architecture found in this area. We will advise you based on appearance, budget, long-term goals, and other objectives you have in mind.
How does your roofing company help with the repair vs. replacement decision?
We don't decide for you. Instead, we give you all the facts so you can make an informed decision. We won't pressure you to do something you do not wish to do. We will offer our opinion based on our years of experience but leave the final decision to you.
Does your roofing company help with hurricane repairs?
Yes, we recommend calling for an inspection after any severe weather to ensure your roof wasn't damaged. It isn't always apparent by inspecting from the ground, so even if you don't see any evident signs of damage, it should still be checked out for peace of mind there isn't any water intrusion that would cause water damage, mold, insect infestation, and other problems. If we do find damage, we can provide you with recommendations and options on how best to proceed.
---
At Jacksonville Roofing USA, our roofing company serves customers in Jacksonville, Orange Park, St. Augustine, Middleburg, Lakeside, Green Cove Springs, and throughout Clay County, Florida.
Similar Services We Offer: