Most flat roofing is not actually flat, but instead has a very low slope, typically between 1/4 inch and 1/2 inch per foot. This makes it easier for water to drain. However, with such a small slope, maintenance for a flat roof can differ from maintenance for a sloping roof.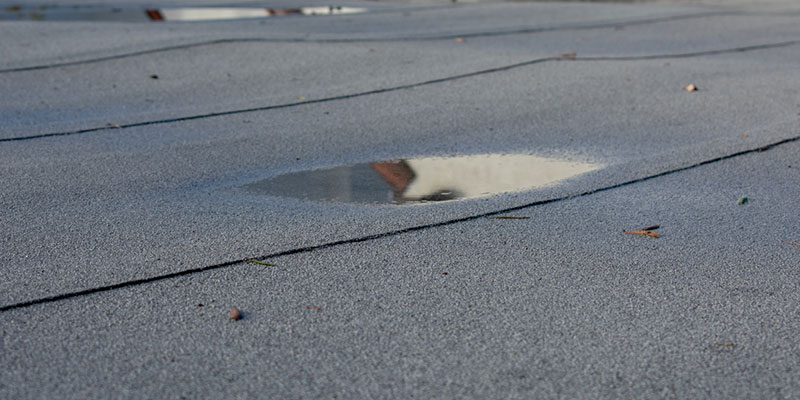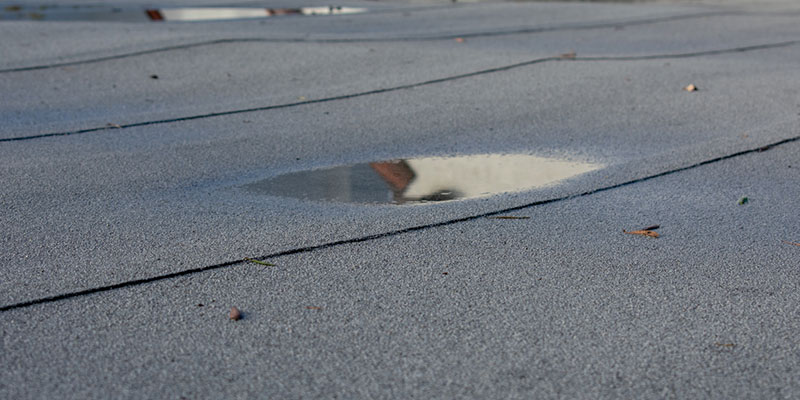 Keep drains and scuppers clean – Keeping your drains clean is a critical part of your flat roof's maintenance, as backups can occur that will trap standing water and lead to bigger issues. Make sure debris is removed after a big storm or at least once a year, typically in the fall after most of the leaves have fallen.
Keep a close eye on flashing – Look for cracks in the caulking of the flashing around your vents, skylights, and chimneys, as cracks can lead to leaks and other issues.
Watch for "ponding" – If you notice smalls pools of water even if your drains are clear, then you may have insufficient drainage. Additional drains or pumps can be installed or you can have certain areas of your roof built up to prevent this issue from reoccurring.
Watch for "blistering" – Excessive heat can lead to blistering, which is where pockets of air get trapped and bubble up between the felt and felt substrate layers of your flat roof. A professional roofer can help to repair or replace the material that has been affected.
Although flat roofing may require a little attention, it can also be very beneficial. So long as the roof is cared for, it typically has a long life span and repairs are often simple when caught early on. To learn more about how to best maintain your flat roof or to seek help with any needed repairs, call our friendly roofing experts at Jacksonville Roofing USA.