It can be hard to know who to trust with your home, but you don't have to worry about questioning if the work is done right when you find the right crew for the job. With our thorough training, you can know your roof is in capable hands.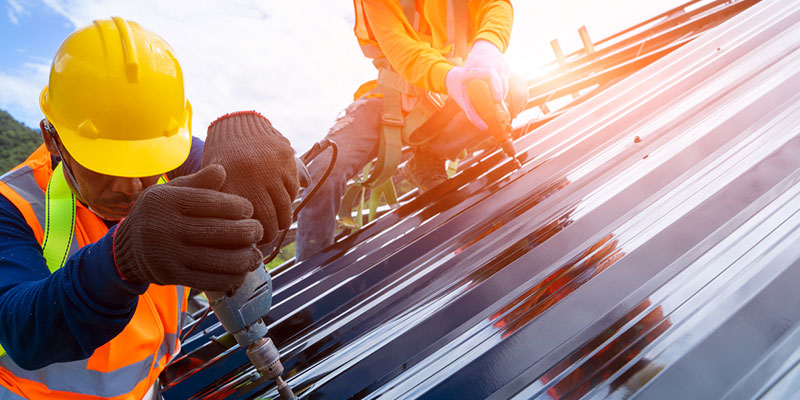 Metal roofing has a number of benefits, but unfortunately, metal roofs aren't indestructible and are susceptible to damage.  The best way to prevent problems with your metal roof is to have it serviced with regular inspections. If we find any signs of damage, we'll resolve the problem before it gets worse. With our 40 years of experience, you can rest assured that we'll correct your metal roof damage with our high-quality materials. Our team of experts will complete your metal roof repair on time and on budget.
We offer metal roof repairs to help with a variety of damages to preserve your home's property value and appearance. Here is a list of warning signs you need a roof repair:
Torn or punctured surfaces
Incorrect offsets that secure metal components
Angled, short or insecure fasteners
Loose seams
Eroding sealant and leaks
Improper tie-ins between flat and pitched surfaces
Rust and corrosion
If you see any of these signs, don't wait for damages to get worse. Save yourself the expense of installing a new roof and prevent damage from spreading to other areas of your home. Reach out to our team of roofing experts to learn more about our metal roof repair services.