A detailed estimate is a helpful part of any roofing project. As the customer, you deserve to know exactly what to expect before the job gets underway. Asking the right questions can ensure you understand the full scope of the job. It also allows you to evaluate the transparency of the roofing company and its terms of service.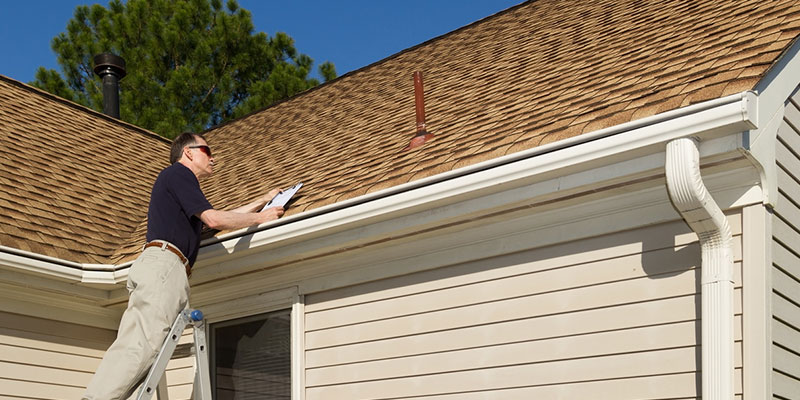 When getting a free roofing estimate, be sure to ask these five questions:
What, exactly, is included in the estimate? Make sure you know exactly what you're getting in a free roofing estimate. Estimates should be comprehensive and accurate so you can compare contractors and make the best decision for your needs.
What is the project timeline? It's important to get a time commitment upfront from a roofing company. You need to be able to plan around any inconveniences the project may cause, and the contractors should be motivated to stick to the initial time scope.
What are the payment terms, and can I see an itemized list of costs? Getting crystal clear on the financial terms of the project is always a good idea. Even if a company needs to get back to you on precise amounts, they should be able to provide a close-to-exact estimate for your needs.
Do you have references? It's worth seeking out other customers' experiences working with a roofing contractor. Ask them how long their project took, the difference between their initial cost estimate and final invoice, as well as their overall satisfaction working with the company.
Are you licensed and insured? Always make sure a company you are trusting with your roofing needs is properly licensed and insured. Any reputable contractor will be very forthcoming with this information to help build trust in their expertise.
A free roofing estimate is meant to give the homeowner peace of mind that they know exactly what to expect with their roofing project. Don't be afraid to keep asking questions until you feel confident in your understanding of the job. Our team at Jacksonville Roofing USA is happy to answer any questions you have, so you can rest easy while we get the job done on time and on budget.