We are an experienced roofing company that can handle all of your roofing needs.
When it comes to the roof on your Orange Park, Florida home or business, you cannot be too careful. If you even suspect something is wrong with your roof you need to call us to come look at it. The roof is designed to provide protection to the building and prevent any water damage. If there is a problem and it does not get taken care of right away, it will become worse. When you work with our roofing company you will get someone that will come and check your roof for damage right away. We will get it fixed up before any further damage can be done.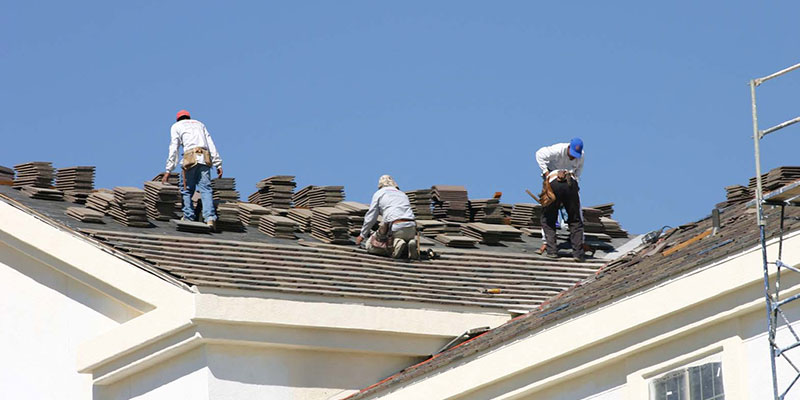 You might not know when you need a roofing company. It can be difficult for some to determine if they actually do have a problem with their roof. The first sign there is a problem is if you have watermarks on your ceiling, or notice water leaking into your home. This means you have a leak, and it needs to be repaired before it turns into an actual flood and does a lot of damage. Another sign is if you notice that your shingles are cracked, curled up, or missing. If your roof is sagging or warping, that also indicates a problem. Finally, if you notice mold or moss growing between your shingles or on them it means that they should probably be replaced.
If you notice any of these problems with your roof, give us a call today at Jacksonville Roofing USA. We are an experienced roofing company, and we can handle all of your roofing needs.
FAQs About Hiring a Roofing Company 
Our team at Jacksonville Roofing USA knows that you care about your home, and we want to help you take care of it. There are many situations in which you'll want to hire a roofing company, but you may not know how to go about it. To help you make the best possible decisions when it comes to roof care, we have put together the answers to some of our most frequently asked questions about hiring a roofing company.
Do I really need a roofing company? Couldn't I repair the problem myself?
While it's possible that with enough research and determination, you could fix your roofing problem yourself, we strongly recommend that you hire a professional roofing company to take care of it. Our experts have the right experience to get the job done right in much less time than it would take a DIYer, and we can save you a huge amount of work and hassle. On top of that, you'll get to keep your feet safely on the ground.
What kinds of qualifications should I look for in a roofing company?
First, make sure the company is properly licensed and insured before you hire that team. Look at how long they've been in business and how much experience their technicians have in the industry—our team, for instance, has over 40 years of combined experience. Also, look at what types of projects they have worked on to make sure they have experience working with your type of roofing material—in other words, if you have a metal roof, don't hire a company that only works with shingles.
---
At Jacksonville Roofing USA, our roofing company serves customers in Jacksonville, Orange Park, St. Augustine, Middleburg, Lakeside, Green Cove Springs, and throughout Clay County, Florida.
Similar Services We Offer: