Everyone knows about sloped roofs. It is what is most commonly seen when driving through a neighborhood. Most commercial buildings and some older homes have a flat roof instead of a sloped one. If you own a building with a flat roof or are considering purchasing a home that has a flat roof, you may be wondering how flat roofs compare to their sloped counterparts. While there are reasons sloped roofs are so popular, we wanted to also share some of the top benefits of a flat roof.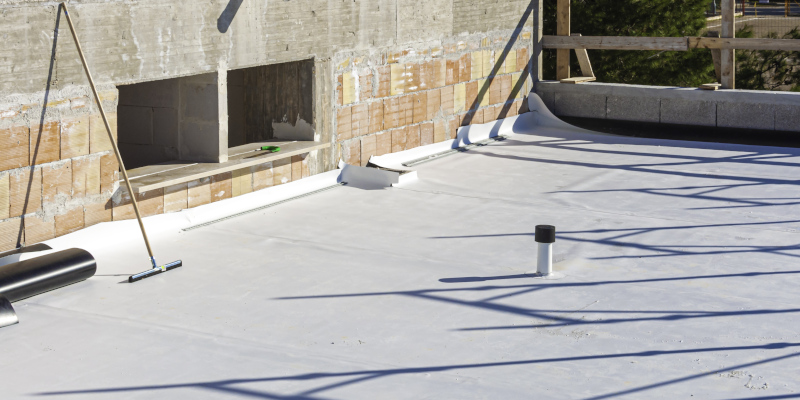 Energy Efficient – A flat roof offers less space overhead for air to get trapped. It also is less likely to allow air to escape.
Lower Costs – A flat roof requires fewer materials than a traditional sloped roof and therefore are typically less expensive. This allows for a smaller upfront cost of construction, but also repairs down the road are usually more affordable as well.
Versatile – When constructed correctly, a flat roof can be enjoyed as an additional space to your home. Some homeowners choose to use their flat roofs for a home garden, a peaceful seating area, or a fun place for family and friends to gather to play games and enjoy the outdoors.
Aesthetic – One of the main reasons homeowners choose a flat roof is for the unique and attractive look. Your home will have a unique look that you will love coming home to.
If you are own a building with a flat roof that needs some attention, then be sure to give us a call at Jacksonville Roofing USA. We are experienced and knowledgeable in flat roofs and are happy to help answer all of your questions.