Your area has just been hit by a terrible storm, and your roof looks to be in bad shape. You're concerned that it needs to be repaired, though perhaps you can leave it and hope for the best. When is it essential to fix things for the long haul? Be sure to look for these signs for necessary storm damage roof repair.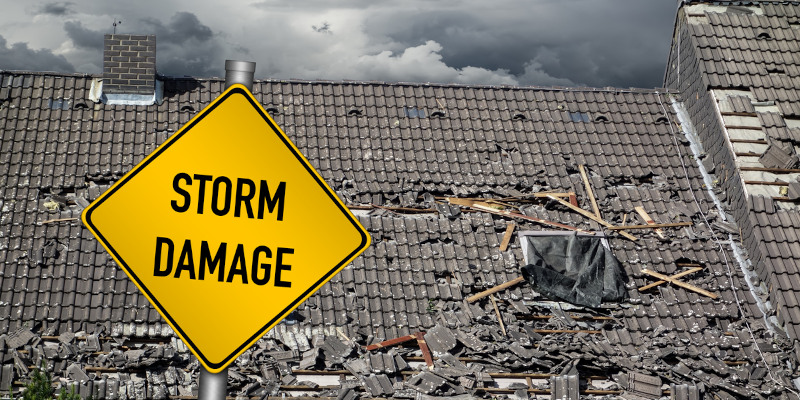 Check the shingles. Among the more obvious visual signs of storm damage is the state of the shingles. Whether broken or outright missing from the roof, shingles serve as protection from the elements and the foundation of the roof's outer structure. If enough are unhinged, damaged, or gone, it can harm the security of your roof.
Assess the storm damage. The three most common types of storm damage include rain, hail, and wind. All three can drastically weaken your roof. For each, it is essential you check the state of your shingles, your gutters for overflow or rust, and the upper portions of your home for water damage and/or leaks.
Determine the severity of debris and standing water. Storm damage roof repairs may even be needed if items were thrown around by the storm itself. Large branches, outdoor furniture, and other things can slowly but surely harm the integrity of your roof. In addition, standing water can clog your gutters and soak itself into the roof, weakening it over time. This can cause larger financial headaches down the line if not properly addressed.
Adhering to these tips will make you more conscious of whether storm damage roof repairs are necessary.