It is exciting to get a new roof on your home and gain peace of mind you won't be facing water damage anytime soon. As is the case with any home improvement, it can make the process go smoothly if you know what to expect and have taken care of any preparations. Here are a few tips that will help you be ready for the day the roofing installation team arrives at your home.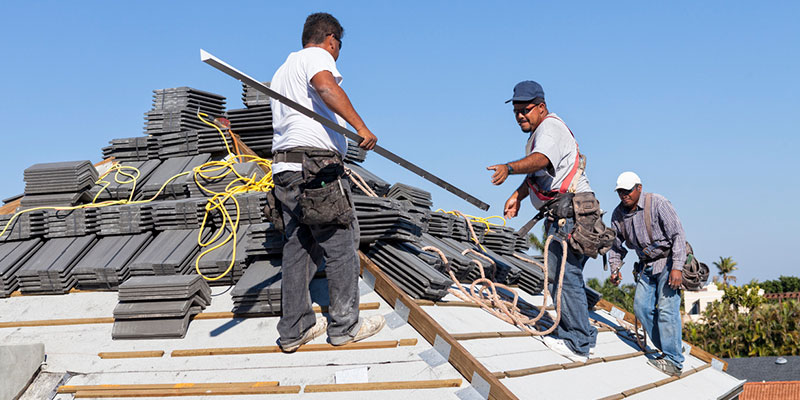 Check your attic- If you have any items stored in the attic, check to be sure they are covered or in boxes. Walking around on the roof during roof installation can shake down some dust.
Take fragile items off interior walls- The vibrations that happen during roofing installation can sometimes shake pictures and other items off the wall. To keep them safe, take them down beforehand.
Provide space for equipment- Your roofer will need to get their vehicles close to your home to offload materials and to place the dumpster or truck that will haul away the old roofing materials.
Protect outdoor furniture- Even the most careful team can occasionally drop old roofing shingles and other items while they work, so moving your outdoor furniture to a safe location or covering it isn't a bad idea.
Ask questions- If you have any questions about your roofing installation, it can prove helpful to get them addressed before work begins. Of course, if any concerns come up during the work, there should be someone available.
Pets and children- Children and pets are naturally inquisitive, but a worksite can be dangerous, so it is best to keep them indoors or make other arrangements for them. Keep in mind also that the noise can be difficult for some pets to handle.
If you have other questions about preparing for roofing installation day, don't hesitate to discuss them with us. At Jacksonville Roofing USA, we will do everything in our power to ensure things go smoothly and that you are happy with the experience and the results. Contact us today to learn more.