Protect your property with a new roof!
There are many important parts of your home that protect the interior aspects of it. Starting with a good foundation and making your way up to the roof, having the right protection in place for your property is essential in a place like Jacksonville, Florida. If you are worried about the condition of your existing roof or are working on a new construction project, our team of experts is ready and able to help you with a new roof.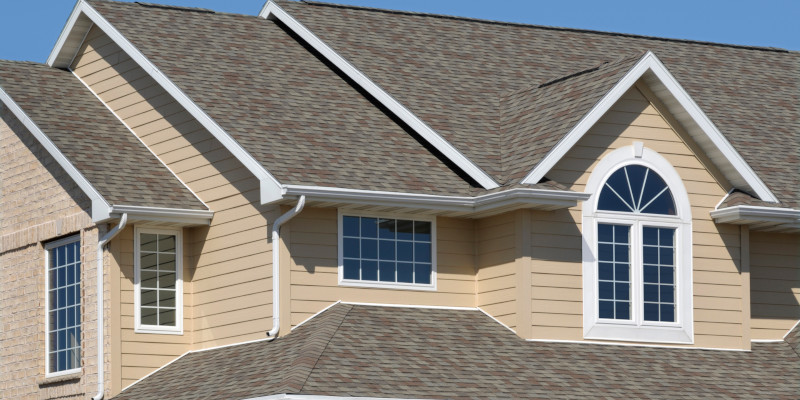 Because we here at Jacksonville Roofing USA have been working with all different properties and roofing types in the Jacksonville area for some time now, you can feel comfortable when you call us for a new roof. We work with all different kinds of materials, including asphalt shingles, slate, clay tiles, synthetic tiles, metal roofing, and more. Having worked extensively in both residential and commercial properties, we are prepared to help you select your material if you have questions about the area or weather considerations.
Whether you need a new roof on your business or residential property or have a unique property like a church, historic home or city building, our team is here to help you. Our extensive experience allows you to make an educated decision on your unique situation– something that we know our customers appreciate.
If you are looking for a new roof for your property in the Jacksonville area, then let our team here at Jacksonville Roofing USA help you! To learn more information about what you need to do to get a new roof, please give us a call today.
We would highly recommend this excellent company!
"We couldn't be happier with our new roof installed by Jimmy Garza and his crew at Jacksonville Roofing USA. The job was started and finished on time and, more importantly, with precise and meticulous workmanship! It was a pleasure to work with a professional, no-nonsense guy like Jimmy! His price was fair, and he went above and beyond to make us happy. We would highly recommend this excellent company!"
★★★★★ Gary & Cheryl A.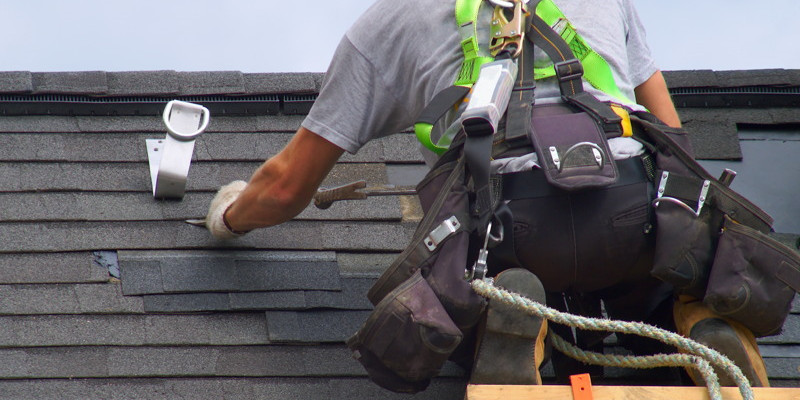 Roofing Repair
Our experts can easily handle any of your roofing repair needs.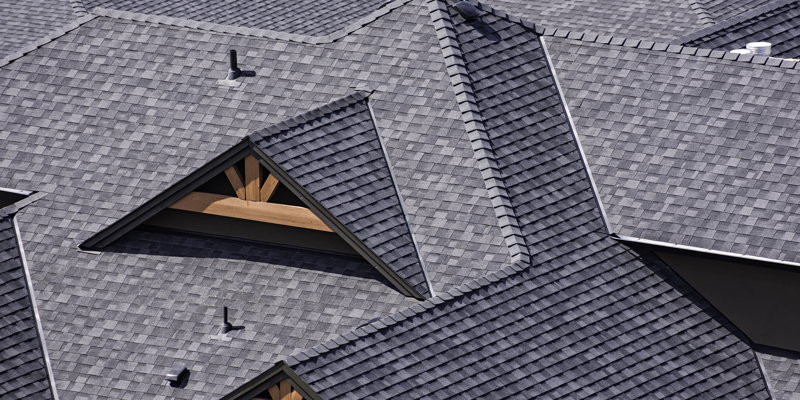 Roofing Installation
New roof or new construction? Our team is here to help with your roofing installation.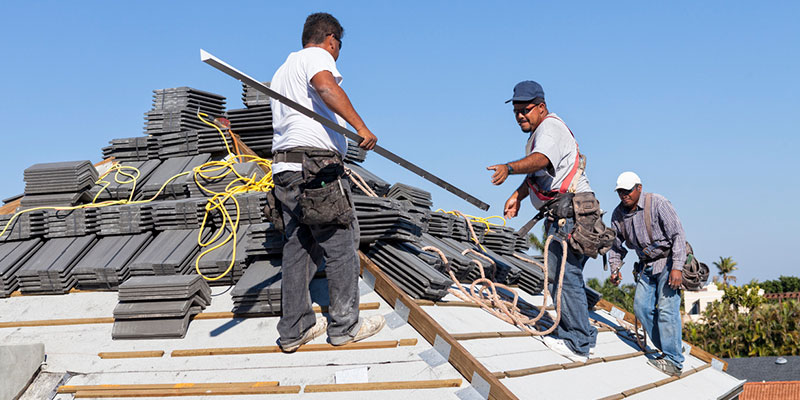 Roofing Replacement
Out with the old and in with the wonderfully new when it comes to our roofing replacements.
Here are some handy tips to help prepare for your new roof installation.
FAQs About a New Roof
Getting a new roof is exciting! You'll love gaining peace of mind that your home and family is protected from the elements. You will also love the chance to improve your home's curb appeal by going with a different color, material, or style for your new roof. At Jacksonville Roofing USA, we work diligently to ensure your new roof project goes smoothly so it remains the exciting experience it should be. Part of that is leaving you with no unanswered questions, so feel free to ask us anything you want about your new roof. Here are a couple of common questions to get you started:
Why are you the best choice for installing my new roof?
There are several reasons why families in Jacksonville, Florida, turn to us for a new roof. Our attention to detail, decades of experience, commitment to superior customer service, integrity, honest recommendations, unrivaled workmanship, and professionalism are just a few of the reasons we are confident we are the best roofing company to choose for a new roof.
Will you let me know if a new roof isn't absolutely necessary?
If you were told by another roofing company that you need a new roof, it isn't a bad idea to call us for a second opinion and quote. We have decades of experience and can often salvage a roof, giving you more time before you need roof replacement. We'll give you an accurate assessment and honest recommendation based on your roof's age, the feasibility of repairs sufficiently extending its life, the cost of the repairs, and your objectives.
---
At Jacksonville Roofing USA, we offer new roofs for customers in Jacksonville, Orange Park, St. Augustine, Middleburg, Lakeside, Green Cove Springs, and throughout Clay County, Florida.
Why Choose Jacksonville Roofing USA?
Because we work with different roofing materials, we are able to handle almost any project out there! We understand how to work with all materials including slate, clay tile, synthetic tiles, metal roofing, asphalt shingles and more. Each of these materials comes with different costs and installation, so it pays to work with experts like ours to ensure the right installation of your new roof.
See what some of our satisfied clients are saying about our roofing services.
I recently had a roof replaced by Jacksonville Roofing USA on a 67 year old home. They arrived on time and were very professional and cleaned up all the debris. With a home this old there was some rot damage did an outstanding job repairing, I would recommend them to anyone needing a new roof. Price was lower than 2 other companies I checked and the quality was great.
Alan Schaefer
23:12 16 Sep 23
I was Very Satisfied.Travis Mann, Workers (Crew) worked from 7:00AM til Dark non stop. Except for 1 hour lunch. Very impressed. Replaced whole roof etc.on my house. Took a day and a half. Cleaned up before they left knowing they had to come back and finish next day. Cleaned up again. Everyone was Very nice and respectful. Thank You All,Great Job! 😊 Travis MannMe Customer: Ms. Antoinette G. H
Antoinette Heise
16:13 14 Sep 23
From the start of the project to the end, Jacksonville Roofing USA, LLC was professional and provided a quality product at a great value. Our new roof is a showpiece of our neighborhood. Travis was so easy to work with and always kept us apprised of the roofing project. He was hands-on and always willing to do what needed to be done to give us a beautiful roof. If you need a new roof, you can't go wrong with Jacksonville Roofing USA, LLC!.We also want to review the gutters that were installed after our roofing project. Once again, Travis Mann, is THE MAN! The gutters totally transformed the look and efficiency of our home. Thank you, Travis for your guidance on this project and being with us front start to finish.If we had to "grade Travis and Jacksonville Roofing USA, LLC, they would BOTH receive and A+!!!
Faunce Robertson
17:37 29 Aug 23
I worked with Travis on some needed repairs for missing shingles. Travis and his team were on time, professional and all around very professional. Travis showed compassion for my needs and timeline and was available anytime I called or messaged him during the process. I will highly recommend him and his team to anyone needs roofing assistance. Thank you Travis!!
Robin Mason
13:43 18 Aug 23
Had a great experience with Jacksonville roofing USA. Had a leak in my skylight and reached out for some help. Travis is great and quickly identified the problem and provided a fair quote to fix it. He was easy to work with and his team showed up and did a great job and the problem was resolved! Would highly recommend them to anyone for any roofing issues.
Jack Silberman
00:18 18 Aug 23
Absolutely the best seamless gutter company around. Travis and his crew were very professional, on time and delivered what they promised.
Captain Jimmy Lee
13:30 30 Jul 23
Took four different roofers to finally find one that fixed it right. Was very professional and explained what he was going to do. Came across more work than he thought but didn't charge anymore then what he quoted. Would recommend to anyone . Thanks for no more leaks!
Jonelle Richardson
01:50 21 Jul 23
Travis Mann replaced my brothers large roof. He is hard to please. He is satisfied so I had him work on mine. He and his crew very professional. Also had them install gutters. Next door neighbor had work done. Now working across the street. That says it all.
Travis Mann and his staff were professional, courteous, and neat. I am very happy with the quality work and I recommend this company to any and everyone, you will not be disappointed.
Sharon Douglas
15:49 06 Jul 23
Welp, it IS Florida... as such roofers are VERY busy this time of the year. Travis Mann arrived at my home promptly and almost immediately assessed the problem, provided an estimate /tine frame for completion.Appx 8 days later the repairs started. Two days were needed.I was extremely impressed that Travis Mann's knowledge.That along with his skills were being very generously shared w/ an apprentice who seemed to be quite eager to learn. This mentorship allowed me a slight "peek behind the curtain" into not only the industry but also into the character of the man. In this case MR. MANN (MM)Not only did MM discuss the job with his mentee, he encouraged questions & made sure the "WHY'S" were answered.If the resemblance had been *slightly* stronger they could have easily been mistaken for a father/ son due MM's patience and guidance.Good feelings aside, the roof was repaired MM even gave me a military discount after I was able to show proof of service.Very happy and would not hesitate to contact MM again.
heythere howRu
10:30 30 Jun 23
Travis Mann and Joe did and excellent job on repairing our roof. They went beyond my expectations. They proved to be honest and trustworthy and deserve 5 plus stars. Thank you for all you have done.
Connie Martin
17:19 06 Jun 23
Very Happy Customer! Travis Mann is a man of his word and very professional and prompt he did what he said he was going to do from start to finish…his crew is very polite and took care not to damage any shrubs or plants…. They did a great job and the finished product looks awesome! I'm highly satisfied and will recommend this company to everyone. Thanks to y'all for relieving the stress about my roof situation. 💕👍
Cynthia DeYoung
19:01 30 May 23
Travis Mann and his team from Jacksonville Roofing USA did a fantastic job on my roof replacement! From the start, Travis was on top of everything from coming to provide an estimate on a Sunday, walking the house, talking to me about options and listening to what I wanted and project managing the job. He geared everything towards what we talked about and was always around to ask questions of and provide a status of what was going on. They got it tore off and put on in just over a day. Turnaround from signing to new roof was super fast. Travis is the most responsive contractor I have ever had on any of my remodel jobs over the years. He was here every day, called, texted and kept me up-to-date every step of the way. These days, that is PRICELESS! They aren't the cheapest and not the most expensive of the estimates I received, but I can honestly tell you it was well worth it to have ZERO issues, ZERO fine print and ZERO stress with top notch products and team. Hire them! You will not be disappointed! I was so impressed, I hired him to do some other jobs like gutters and painting the house.UPDATE: Travis and his team did a great job on the gutters, pressure washing and painting. The house looks brand new, clean and fresh. Hire them. You won't be disappointed!
Betsy Kidd
14:33 30 Apr 23
I would like to thank Jacksonville Roofing USA for their quick response and outstanding customer service. Travis Mann was professional in his assessment of my roofing needs and kept me informed of any issues or changes that needed to be make. My roof was installed within one day and it looks excellent. Jacksonville Roofing USA did an outstanding job on my neighbor's roof previously and they recommended them highly when I started searching for a roofing company. They will be my first choice for future roofing or remodeling needs.
carrollsplace
16:50 29 Apr 23
Travis Mann was truly "the man" needed for my home. He took my ugly duckling house (the one with a terrible worn out roof and gutters hanging from the roof) and turned it into a beauty. My home is lovely and one of the best looking ones in our neighborhood. He not only replaced my roof but painted my home (dark gray, white with black shutters and my favorite red door) and put up gutters. He was very professional and stayed on top of the job until it was completed. His crew worked hard and were always on board with what needed to be done. I have had many neighbors stop by to talk about my home, text me and tell me how good it looks, and drive by and give me a thumbs up. The day I called Travis he came by that very afternoon and gave me an estimate. The work was started the next week and finished on time. Not only was it less expensive than the others I had gotten estimates from, but I was able to get all the work done that I needed and stay in my budget. I have another project that needs to be done and when I am ready to do it I will be calling Travis. Thanks for making this a great experience and taking this load off my shoulders.
James Jackson
00:03 29 Apr 23
My mom's house needed her roof to be done, it's been over 20 years since the roof was last looked at. Due to hurricanes and aging, it was time to get the roof inspected and redone.I looked around and read review of others companies, and this company was still best reviews. We contacted them and Travis came over during the appointment that worked best for my mom's busy work schedule to go over all the roofing options like style, color, material, and including skylight options (My mom's house has one and she wanted to get rid of it as well).Once my mom was able to take her time to decided on the roof color, it was time to set a schedule. Travis and his crew came to the house Thursday (my mom and I had to go to work), they prep the work area around the house, were there for few hours and WOW! a new roof (and removed and covered the area where the Skylight once was) before Easter weekend. We both cried and thank God for blessing Travis and the crew for their professional service and labor to make this all happen. We have a new roof, great warranty, and pricing was upfront better than expected.Thank you Travis, Stephanie, Jimmy, and the whole crew for everything. I wish I could give them more than 5 stars.I highly recommend using this company, you won't be disappointed.
Bonita Phillips
03:22 12 Apr 23
Jacksonville Roofing USA was very excellent in putting on my new shingles roof. The workers did a great job in a short time even in hot weather. They were very helpful in any questions that I had. The roof looks great and Travis was helpful in doing a great job getting it done. ThanksK Mcbride
Kay McBride
22:11 10 Apr 23
I had noticed a brown water stain near my daughters bedroom, and thought….. I'm screwed! Lol I thought about how expensive this would be to fix. I called a family owned roofing company to come to my house for a free estimate, and although they pinpointed my roofing problems I still decided to look around for the BEST roofing company I can find. That's when I called Jacksonville Roofing USA. They told me that a man named Travis would call me.. three minutes didn't go by until Travis called me back. I told him where I lived and the next day he was at my door. Not only did his southern charm help me feel at ease, but he pointed out a bigger problem that I was having with my chimney that the other company downplayed!! He not only took me through his inspection,he went as far as actually showing me what was wrong. Now the first company's pricing was fair, but they couldn't bet the price Travis was offering. As a women I didn't feel like Travis was taking advantage of me as far as price goes. He was always a call away if I had concerns and he even respected my realign days of rest, and made sure no workers were at my house on those days! I can't thank him enough for making this ordeal feel pleasant. If you have any doubts about this company DONT! Travis definitely has your best interest at heart! Thank you again Travis! Many blessings your way!
Geneva Vazquez
02:54 07 Apr 23
Jimmy explained the process, gave me options, and then did exactly what they said they would do. Very pleased!
Pincha Penny
19:09 03 Apr 23
This Roofing Co is Top Notch!!Mr Mann was there from beginning to end. Quick turn around time from signing of contract to completion of re-roofing. I hope I will not need them anytime soon, however, they will be the first!! Don't look elsewhere, this is the Roofing company to beat!!
Ivette Velez
19:43 22 Mar 23
Travis Mann helped me save lots on heating and cooling through attic insulation. My electric bill got cut at least 25% which saved me on my power bill and paid for itself. If you need insulation or roofing, call Travis Mann, Jacksonville, roofing USA. He is the Mann.
Mark Salameh
23:47 11 Mar 23
Travis Man did our roof 10 years ago.I called him at Jax Roof USA.One of the best decisions I've made.He came out and did a radiant barrier and insulation inside of our attic. I've noticed a huge difference in my homes temperature and not running my AC unit harder. If you need him I'd definitely recommend him for your roofing and AC barrier needs!
Erik Garrard
21:43 11 Mar 23
Great people to work with the owner Jemmy Garza is and excellent person
Kevin Sanchez
16:32 07 Mar 23
Thanks to Jacksonville Roofing USA I have a gorgeous new roof and am confident in my home for protection from storms and rain. I had a huge hole in my roof as well as general repair issues that needed completion that the company handled with no issue. We met with Travis several times to discuss the technical work and aesthetics and he was kind and thorough in his knowledge. His crew was also incredible and hardworking. They were able to replace the entire roof in a single day. Their cost is also very competitive which I loved as a young home owner. I'd work with this company again anytime.
Jessica Cleary
16:47 03 Mar 23
Travis Mann of Jacksonville Roofing LLC, repaired my leaky roof and rebuilt my chimney that was causing all the leak problems, he also repainted my entire home and installed much needed new gutters. My home looks like new again.Travis crew was very professional and worked straight through until the job was done. Travis was always there to make sure the job was done right every step of the way, he also insured his crew had all the tools and supplies needed to get the job done. The roof repair was very thorough, he had to replace several boards and fix my water damages trusses. They applied some water barrier material that gives me great confidence it should not leak again. Travis rebuilt my entire chimney much better than before and put proper flashing around the base, to ensure it was watertight and even placed a brand new cricket above it to help with watershed to help prevent issues in the future. I would highly recommend Travis Mann and his crew to anyone.
Sharon Green (A Green Living)
00:48 27 Feb 23
Great experience working with Travis of Jax Roofing USA, he walked me through everything in detail, the crew was on time professional and fast. If you're looking for knowledgable professional roofers I would definitely recommend them
Travis was a GREAT individual to work with my stepdad and I, could not ask for a great company and very courtesy worker's and materials used., I would recommend this company to everyone!.
jeffrey morrison
21:14 05 Jan 23
Travis and his team were great! Very professional and friendly. Quality work,on time,great customer service! Very good experience from beginning to end!!! Highly recommend.Thanks again!
Janey Mclean
16:30 30 Dec 22
I hired Travis Mann12 years ago to roofMy home,he did a excellent job he walked me through the process he wasn't my lowest bid but his knowledge is why I chose him. So I contacted Travis to put gutters and gutter guard,onmyAnd paint my trim.My home looks so good I'm very Thankful to TravisAny home improvements you need contact jacksonville roofing usa. You'll have no regrets...
wallace napier
16:00 11 Dec 22
Travis Mann did an outstanding job in evaluating my roofing needs and advising me towards the architectural shingles as opposed to the three tab that I had. Upon research of the product I was sold, the roofing material all had good reviews and were recommended. The Jacksonville Roofing USA company was found in the Better Business Bureau and showed good reviews with A plus ratings. The workers did a good job finishing the complete roof install in a day and a half. The only minor issue I would have is with clean up, as I did find many nails still in the driveway and had to do a secondary more thorough clean up before moving my vehicles back into the garage. Overall though, I would give this company and Travis Mann an outstanding rating for the roofing job.
These people know what they are doing. Travis Mann crawled all over my roof inspecting it to determine what I needed to replace my roof. He impressed me with his knowledge and understanding of everything I needed taking into consideration my financial situation. He worked hard to be able to give me everything I needed. He was there with his crew constantly making sure everbody was doing their job. Bring it do it clean it up. BOOM great new roof! Absolutely recommend them!
Emily Wilson
22:10 29 Nov 22
Terrific job done on time and as estimated. Jimmy and his crew were on time and finished in two days. Paying extra attention to my skylights. Cleaned up afterwards. . Left with me having a beautiful new roof and yard back in order. Highly recommend.
Anne Reagan
14:01 08 Nov 22
Travis Mann is a great professional presented plan and products met cost did on time and followed up with satisfaction call.. Very happy with Travis' job look forward to next project we can call on him for the job
Franny Ford
17:32 05 Nov 22
Travis was so kind and helpful. I appreciate him coming to help my clients on a weekend to get repairs done. I would definitely recommend Jacksonville Roofing USA to anyone!
Monica McGauley
14:19 17 Oct 22
Read reviews all great so contacted Travis Mann Jacksonville roofing USA company for estimate on doing mineEstimate of amount, time frame and installation on time and very professional and employees respectful.
Daniel Holden
22:13 12 Oct 22
I love my new roof and gutters. Travis Mann was Great to work with he stayed in touch and keep me informed every step of the way. Yes, I would recommend him and this company to anyone that needs a new roof or gutters.
On timeFastAnd professional
don runyon
05:47 01 Oct 22
I can't recommend this company enough. Jimmy and Stephanie were always available to communicate and answer any questions I had, and my new roof is absolutely beautiful. The price was more than reasonable, and I didn't pay a penny more than the estimate. The project was scheduled quickly, and the work was completed in less than two days. The crew did a great job cleaning up, and they didn't leave any mess behind at all. Getting a new roof is a big expense and can be a stressful event for any homeowner, but these folks made it a great experience. Honesty, quality work, and good people...I'm so glad I chose them.
Aaron Smith
00:57 30 Aug 22
They get 5 stars, very professional and highly recommended. Had to get a roof replaced quickly and Jimmy Garza did a great job. Will use them again. Laura Michael Century 21 First Coast.
Laura Michael
15:16 22 Aug 22
We hired Travis Mann from Jacksonville Roofing USA to repair/replace our entire roof. WOW! The roof is stunning ! They arrived on time and did a very professional job. Any questions asked were responded to in a timely manner. We definitely recommend Travis with Jacksonville Roofing USA !!!
Donna Lansburg
13:31 16 Aug 22
Honest, convenient, and Johnny on the spot. I've had a commercial metal roof repaired once or twice per year. I thought that was normal until Jimmy(owner of Jacksonville Roofing) gave me the truth. No more leaks for years he says. They also install commercial metal buildings which is next on the agenda. Thank you Jimmy. And thank you Joe for working so vigorously in this Florida heat.
Craig Sutton
16:50 20 Jul 22
This company Jacksonville Roofing is excellent. Travis is in touch with you at all times when you need information, from your quote to the final nail. The price was the best and lowest of the three appraisals I got. They did what they said they would do with no extra charges. I will recommend this company to everyone I know for their roofing needs. Thank you again to Travis!!! Good job!
Travis Mann of Jacksonville Roofing LLC, repaired leaky roof and repaired default in original building. The clubhouse roof has been defective and we had leaks many times. Travis saw the issue and permanently resolved our issues.Travis crew was very professional and worked straight through until the job was done. We are very fortunate to have him work with us. No one is better!!
Paula Trick
16:23 13 Jul 22
Kris and Stephanie were extremely helpful. Roof installation was quick and hassle free for me. They had a great price. I would highly recommend them.
Alexander Deveney
12:16 13 Jul 22
Travis Mann of Jacksonville Roofing USA, LLC is the best! He listens to your concerns, evaluates your roofing needs and makes the best decision based upon the roofing project. My first encounter with Mr. Travis Mann was 10 years ago when we lived on the Southside. Travis's work was exceptional. We never had another leak again. The roof held up against Hurricane Irma! Recently, when we moved to the Westside, we had a leak coming from our roof. Without hesitation, we called Jacksonville Roofing USA, LLC, and Travis Mann was available to repair our roof. We highly recommend Travis Mann of Jacksonville Roofing USA, LLC for any roofing project big or small. He gets the job done and you will not regret it!!
Theresa CoCo
22:07 19 Jun 22
My home's roof was replaced in two days. The business did the reroof at a fair price and provided quality work. Some roof decking and fascia boards were replaced as part of the work.
Called Travis Mann w/ Jacksonville Roofing USA, LLC,he come and inspect and give us an estimate on our 2 story home, he was on the ball! His crew and him has worked so hard day in and day out on our roof, in this heat and very quickly! The roof looks amazing! Shiny, clean, and professional! We're very pleased with how professionally Travis handled our home and business!
Kayla Miller
21:38 19 May 22
I needed a new roof April 2022, so I went to the BBB website, and found Jacksonville Roofing LLC, located in Orange Park , FL with a good score and good reviews. Then I went to Google maps/reviews and found many more good reviews. I contacted them, and Travis came out to inspect the roof, and go over the details. The crew came out the1st week of May and put a new roof on in two days. The following week, Clay county inspected, the roof passed inspection, and I am the satisfied owner of a new roof. Thank you to Travis, Jimmy and Stephanie.
I thought it was time to replace my roof. I called three roofers for estimates. Travis Mann of Jacksonville Roofing told me that my roof appeared to be in good shape. Since another roofing company told me that it looked like i had hail damage I called my insurance company. The Insurance comapny adjuster reiterated Travis's observation and reported that I had 5-6 yrs remaining on the life of my roof. When it does come time to replace my roof I'll only make one call then. I'm thankful to Travis for his honest assessment of my roof.
Jim Hedges
18:39 10 May 22
Called Jacksonville Roofing USA and the lady was very courteous. She called Jimmy (the Owner) and he was at my house assessing the roof the same day. The repair needed was minor and he did not hesitate to put his crew on the job. He inspected my roof and talked to me about potential problems and things to keep an eye on. Jimmy took his time to talk to me and was very courteous and professional. Thanks again for the outstanding service and I will surely recommend you to all my family and friends!
Yamil Santiago
01:33 14 Apr 22
Mr. Garza was very professional , He install my new roof and also fix my leaky porch, I will highly recommend this company. Everything was done in time. Thank you.
Daisy Hernandez
20:42 23 Mar 22
We were very happy with the roof repair done at our house. Jimmy, the owner, exudes competence and confidence. He definitely knows what he's doing. He was very pleasant to deal with. He knew what needed to be done and immediately took care of it for us. We will be using Jimmy and his company for all of our roofing needs.
Daniel Wilensky
02:12 31 Dec 21
Jimmy (the owner) came to my house personally to give me a quote on a Monday and said the work would be complete by the end of the week. He is a man of his word, sure enough by EOD Friday, my entire old roof was off and a new one installed. This is one of the only business interactions I have had in my entire life where I can say it could not have been better. I would leave this company 100 stars if I could.
Chris Russell
18:17 16 Sep 21
I am in the process of selling my house and Jimmy installed a new roof on my house in 2011. Naturally I could not find my paperwork showing that his company did the work nor that they were up to code. Jimmy and his office searched through archived files and came up with all of the information I needed. Not only did his crew do a great job in 2008 but he went above and beyond in 2021 to help me out. Not many business' now days have those morals or ethics. God Bless you Jimmy for a job well done.
Scooterwoot
14:21 08 Sep 21
Had a new roof installed, and it went perfect. The people were kind, considerate, caring and extremely helpful. From the initial proposal thru the installation, clean up, and billing. I could not be more grateful for the way everything was handled. I would definitely use Jacksonville Roofing again. Thank you..... Marian T.
Marian Teel
18:59 13 Jul 21
I was beyond pleased with the job that Jacksonville Roofing did on my roof. The were very professional and very quick at getting the job done. I would recommend them to anyone getting a new roof or getting a re-roof. to me they are the best in Jacksonville Fl.
Keith Coles
19:25 28 Apr 21
Great company and would fully recommend to a friend. Jimmy was straight forward and honest about my roof's remaining life and a repair. Very happy with them.
Jimmy and his team far exceeded all of my expectations. They were given an insane amount of time to reproof my home and they did it! The price was fair. Jobsite was clean. I cannot give enough praise to this company.The owner is meticulous and professional. A perfectionist and is a pleasure to work with.I spoke to numerous roofers. These guys are honest and easily earn their 5 star rating.
Stacy Myers
08:52 03 Jan 21
There are not enough good things to say about the job done by Jimmy and his crew. They worked fast and took every extra step to make sure all the details were done correctly. We were in a really tight situation when Jimmy and Jacksonville Roofing stepped in and made the nightmare go away.Thank you Jimmy, and thank you to your guys who fixed my gutter for me as well.
Thomas Edison
19:02 27 Aug 20
We needed our metal roof that was installed over our shingles removed due to the previous owner installing it incorrectly. We had multiple roofers come out Jimmy quoted us far less than anyone else. The crew worked sunup to sundown and around the rain. They did a fantastic job the finished product is awesome! They picked up all the trash and left no mess I would recommend them to anybody.
chris gossage
18:50 14 Aug 20
We had our whole roof done they had to do far more work then they thought. Jimmy didn't try to charge us more than the estimate. Would recommend.
Cassie Harris
19:32 30 Jun 20
Outstanding workmanship.Very fair price. Thanks Jimmy.
Holly Pliska
23:55 19 Apr 20
Jimmy Garza is the owner and is extremely knowledgeable but more impressive is how responsive he is. He has installed two roofs for me and my mother in law over 5 years ago. I had a mild leak which I discovered last night and he was at my house first thing this morning to repair some caulking.....I don't know how you can get better service. I highly recommend this company
Eddie Allen
14:29 06 Mar 20
These guys are punctual and get the job done right. I would highly recommend this company.
Butch Croft
13:00 21 Jan 20
I found Jacksonville Roofing USA through Home Advisor. Jimmy Garza (owner) called me back right away and made an appointment the same day to come out for an estimate. I had leaks around my chimney, down the outside wall and into the patio. He took a video of the damage to show me what needed to be done. He was confident and answered all my questions. He and another worker came the next day. The whole project was completed within 2 days. The price was very reasonable. I would recommend Jacksonville Roofing USA to take care of your roofing needs.
Always responds and corrects any problems immediately. A great company to deal with.
Charles Zullig
22:29 17 Nov 19
Great Service. The guys came when they said kept the place cleaned up. Fantastic Job!
Dean Thompson
23:11 24 Oct 19
I recommend this roofer to anyoneFair price quality and very friendly
Aziz Suvic
17:11 17 Sep 19
Wonderful experience in a time of need. 20 years later , Jimmy Garza still available to be there when you need him. Best roofer I've had the privilege to work with. Quality and service at no expense. Un rushed, and family motivated. Need anyone say more. Thanks Mr.Garza. You are the man in Florida .
Donald Vansant
02:25 15 Sep 19
Great responsiveness and got it done quickly. Highly recommend.
Patrick Barnett
21:12 11 Sep 19
put a new roof on for me on a nice renal home. Fair price. Nice work. Cleaned up after themselves. no drama.
Tom Mantor
23:52 02 Sep 19
Jimmy is a very calm, knowledgeable and precise person according to the desk adjuster from my insurance company - original claim adjuster sent report stating only my carport roof had to be replaced, but upon inspection from Jimmy it was discovered the entire roof had to be replaced and he submitted photos showing same. He drove from Jacksonville to Panama City to make this determination as I had a contractor that couldn't handle it- almost immediately had a "Swat"team (MANY workers) on my roof replacing it. He was willing to work with me for payment but it wasn't necessary - he complied with insurance company supplying my payment to him as well as specs. He personally reviewed the completion and made sure all work was done and clean up was thorough. Although Hurricane Michael was almost 1 year ago, I still have his sign on my yard. I recommend him for any roofing problems. Since Hurricane Dorian probably will cause many roofs to needrepair/replacement, DON'T hesitate - call him! He's also pleasant to look at but completely professional!!!!
shelley morningstar
22:15 02 Sep 19
From the initial inspection to the final day of replacing our roof, everything was above board. Our sales consultant made himself available for every question we had, and best all had the answers. We could not be more satisfied.
Jared Lilly
18:57 21 Aug 19
Jacksonville Roofing and Jimmy Garza were at our house immediately after we had major hurricane roof damage. They installed temporary coverings and were able to complete a total re-roofing even before the insurance inspectors could come out. Very professional and fair in the pricing!
Lyle Reimann
00:55 13 Aug 19
Jacksonville Roofing did great job reasonable price and they did a good job on cleaning up after they where done I would recommend this company for your roofing needs.
Donald Vaughn
11:43 04 Aug 19
This company replaced my roof and all bad wood at a very reasonable price. My house is tri-lever which meant 3 different roof lines. They were quick and efficient and cleaned up behind themselves.I would highly recommence mend them.Sincerely,Barbara J Fort
Barbara Fort
12:16 24 Jul 19
These folks are dependable, reasonably priced, show up on time, and most importantly, clean up after a job is completed. I can recommend them without hesitation.
Dan Martinez
18:19 19 Jul 19
Jacksonville Roofing does quality work. They do what they say they will do when they say they will do it for what they say they will do the work for. Jimmy is very professional. He came to our area after hurricane Michael and repaired my mothers roof. We were very comfortable with recommending him to other family members and friends.
Ronnie Stone
21:03 21 Jun 19
Showed up when they said, gave us an extremely fair estimate, started work 2 days later, completed the work on schedule, no change orders, no excuses, just great work. This is what other contractors should aspire to be! Jimmy and Sherri are good people!
thomas muldowney
06:16 03 Jun 19
Jacksonville Roofing has done work on my house and a number of rental properties I own over the years. They always do excellent work and get it done in a timely manner. I highly recommend them!
troy albers
17:25 02 Jun 19
Great company and very fair pricing. I've used them twice. They stand by their work
Chip Keener
15:47 20 May 19
Jimmy Garza has put 2 roofs for me. The 1st one was my home and he also added a back porch that tied into the roof.My wife loves her new porch. He also put a roof on one my my rentals. Both time they were professional, cleaned up, completed the job on time, and was fairly priced. He is the only roofer I trust.
Bob Humphrey
20:48 10 May 19
Great company to work with. Did a excellent job on a reroof. On schedule, on time and cleaned up afterward. I would recommend them.
Neil Nelson
05:26 12 Apr 19
The crew was very professional and did a great job cleaning up afterwards. The work was completed on time and I was very happy with the overall job.
Tammy Masiulis
14:43 10 Apr 19
This company is wonderful!
Susan Kennedy
20:39 29 Mar 19
Jimmy Garza has done work for me several times in the past 7 years. He is extremely knowledgeable, in all areas roof related, from coatings to tile roofing, especially asphalt roofing and metal roofing. He is very professional, and truly cares about the costumer and the quality of work he does. I highly recommend Jacksonville Roofing USA, for ANY roofing needs!
bobby delegal
16:23 27 Mar 19
We can install a beautiful and functional new roof for your home.
With a little research, you can get the right roofer for your needs.