Asphalt shingles are an effective and affordable option for your roof.
When it comes to roofing materials, our team here at Jacksonville Roofing USA has plenty of choices to offer you! While we offer many different materials, one that our clients request time and time again is asphalt shingles. These durable and affordable shingles offer quality protection for your roof at a price point that is acceptable for many home or business owners in the Jacksonville, Florida area. If you are looking at a new roof, you might consider asphalt shingles.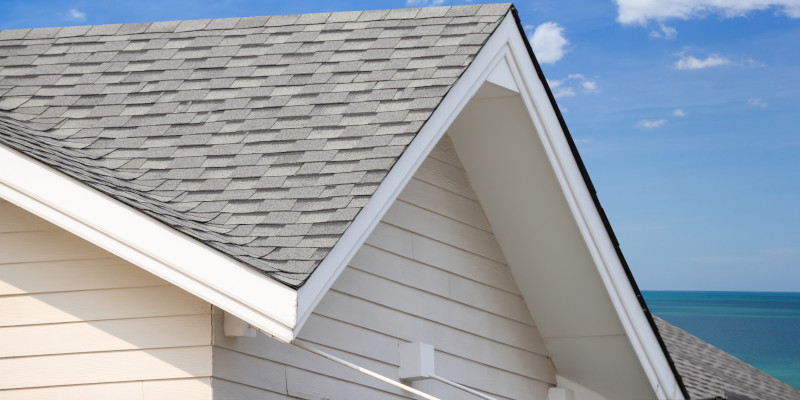 Our roofers offer quality asphalt shingles that we know have the quality you need to stand up to the weather we have here in Florida. We choose many different styles and colors that will be attractive for your home while also being safe and durable. With the humidity, wind, rain and extreme weather in the Jacksonville area, our asphalt shingles are able to weather the storms more than other, lower-quality options.
In addition to being a durable and affordable option, asphalt shingles can help you in terms of installation costs as well. Because asphalt shingles are relatively quick to install, especially when working with experienced roofers like ours, you won't pay as much in labor costs when you choose asphalt shingles.
Choosing asphalt shingles for your roofing material is something that many property owners do every day. We would love to assist you in choosing a material, color, size and other specifications of asphalt shingles for your property. If you have been looking for help with your roof, need repairs or know that a new roof is in your future, we can help. Give us a call today to learn more!
Asphalt Shingles: Your FAQs Answered Here!
Roofing is not a topic with which everyone is familiar. Here at Jacksonville Roofing USA, we want to help you with your roofing needs and offer a variety of different materials and services to assist you. One of our most popular roofing materials are asphalt shingles. These versatile shingles are a great way to get a quality roof put in place in a relatively short amount of time. We know that many people have questions when it comes to roofing materials, and we wanted to answer some of them here for you.
How long does it take to install asphalt shingles?
This answer will depend on the size and slope of your roof. For an average-sized home with no difficult angles, we can usually take care of your roofing replacement in less than a week from start to finish.
How do I know if I need a repair or a replacement?
Shingles can start to tell you when they have seen better days. Looking at your shingles, look for signs of wear, tear and damages. Shingles should be bright and vibrant, should have strong edges that don't show signs of balding or curling. If your roof is over 15 years old, then a replacement might be sometime soon in your future simply due to age.
How long will my asphalt shingles last?
Asphalt shingles can last for around 15-20 years, depending on the climate. When you live in a place like Florida, count on the sunshine, humid weather and strong winds shortening the lifespan of your shingle roofing.
We hope that this has been insightful for you regarding asphalt shingles. If you have additional questions, please contact us today.
---
At Jacksonville Roofing USA, we offer asphalt shingles for customers in Jacksonville, Orange Park, St. Augustine, Middleburg, Lakeside, Green Cove Springs, and throughout Clay County, Florida.