Protect your home with a quality roof by choosing our residential roofing contractors!
Your home is a place that you want to come home to each day and enjoy. The structure of your home relies on the roof and roofing materials to help your house weather each day. Through wind, shine and rain, your roof is there protecting the interior of your house from it all. Here at Jacksonville Roofing USA, our residential roofing contractors ensure that your roof is always able to perform its protective duties with our variety of roofing services.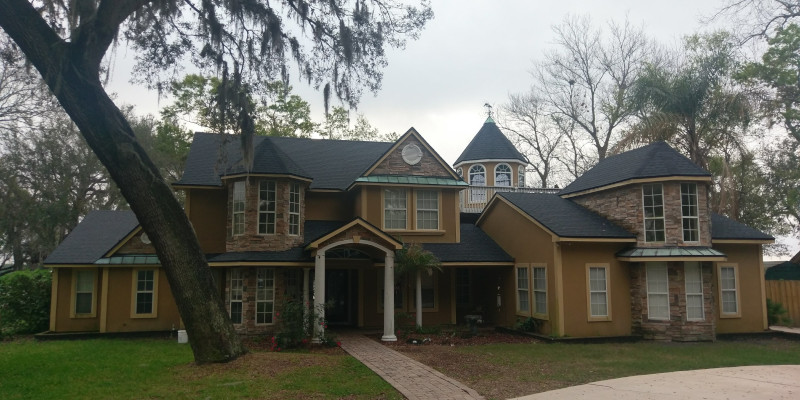 Here in the Orange Park, Florida area, we see some extreme weather. Because of this, our residential roofing contractors are well-versed and skilled in a variety of roofing needs. We can help with roofing repairs from lost or damaged shingles. We can take care of an installation on a new construction. We can even assist you with the replacement of your roof, whether you have a metal, aluminum or shingle material. No matter what you are looking for when it comes to the roof on your home, our skilled residential roofing contractors are ready to work for you!
With over 40 years of experience, we are able to deliver on all of your residential roofing needs with experience and efficiency. We utilize our experience to ensure that we get the job done in a time-efficient manner while never skimping on quality. You can count on us to do the job right, no matter the type, pitch, slope or fashion of your roof.
If you have questions about our roofing materials or methods, or if you would like a free roofing estimate from one of our residential roofing contractors, please give us a call today!
---
At Jacksonville Roofing USA, our residential roofing contractors serve customers in Jacksonville, Orange Park, St. Augustine, Middleburg, Lakeside, Green Cove Springs, and throughout Clay County, Florida.