We can take care of any roofing job for you.
When it comes to exterior home maintenance, you can do a lot of it yourself. You can paint, keep the landscaping looking nice, and keep the yard free from unnecessary clutter. One thing you probably should not try and do yourself is take care of your roof. Roofing can be dangerous work, so it is best to leave it up to the professionals. When your roof is damaged or looking old and worn out, it can make the outside of your home look really run down. It is not only important to have your roof repaired or replaced so it will look nice, but also to protect your home from any further damage.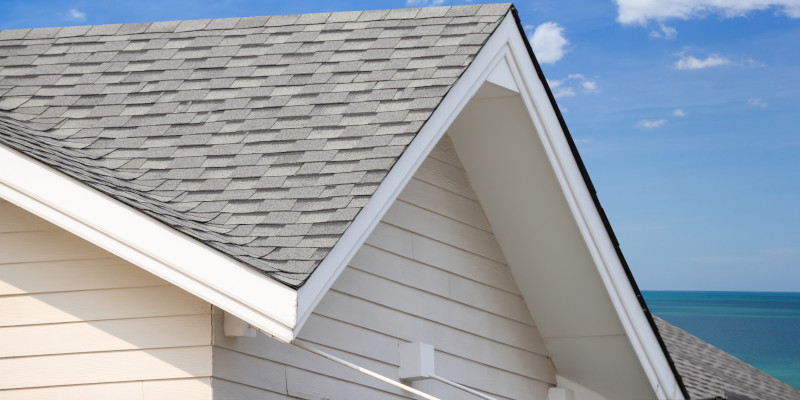 At Jacksonville Roofing USA, we can take care of any roofing job for you. We can do roofing repairs if your roof has been damaged in a storm or for any other reason. We can fix a roof that is leaking or sagging. We can also fix a roof that has cracked shingles, shingles covered in moss and algae, or shingles that have curled up. These are all signs of a damaged roof and should be taken care of as soon as possible to avoid any further damage to your home. We can also replace your current roof if it is old and worn out. If you are building a new home, garage, shed, or boat house, we can install the roof for you. We work with all different types of roofing, like metal roofing, asphalt shingle roofing, cedar shake roofing, tile roofing, and more. We can help you find the perfect roofing for your new roof.
If you are in the Orange Park, Florida area and need roofing services, give us a call. We will answer any questions you might have and will set up an appointment that works for you.
Our Top Roofing FAQs
When it comes to taking care of your home, one of the most important things to pay attention to is your roof, as it is what protects the rest of your structure from the rain and everything else outside. Because roof care and maintenance are so important, it's only natural to have questions, and our team at Jacksonville Roofing USA is here to answer them. We have put together the answers to some of our most frequently asked roofing questions below to give you the information you need.
How long will my roof last?
The lifespan of any roof largely depends on the roofing material used. Most shingle roofs have an estimated life expectancy of 20 to 25 years, while metal roofs can last between 40 and 70 years.
How can I extend the life of my roof?
Although all roofing materials will eventually wear out and need to be replaced, it is possible to make your roof last longer with proper care and maintenance. If you want to maximize the lifespan of your roof, we recommend that you perform regular visual inspections to check for missing shingles and other problems and get those problems fixed as soon as possible to prevent them from getting worse.
Can I do my own roof repairs?
You possibly could, but we wouldn't recommend it. Roofing repairs are not something that you want to take chances with, so it's usually best to have experienced technicians take care of them. In addition, it's safer to stay on the ground and let the pros handle your repairs rather than work up on the roof with no experience.
---
At Jacksonville Roofing USA, we offer roofing services for customers in Jacksonville, Orange Park, St. Augustine, Middleburg, Lakeside, Green Cove Springs, and throughout Clay County, Florida.