We are the right roofer for any job.
Hiring the right roofer for your roofing project is a must. You want someone who is experienced and reliable. They will know exactly what to do and will do what they say they will. They will not try to throw in hidden fees or arrive at the job late. You want someone with a good reputation, a hardworking crew, and great customer service. You also want to make sure they use good, quality materials in all of their projects so you are getting something that will last. If you are looking for a roofer that meets all of these qualifications, look no further than us at Jacksonville Roofing USA.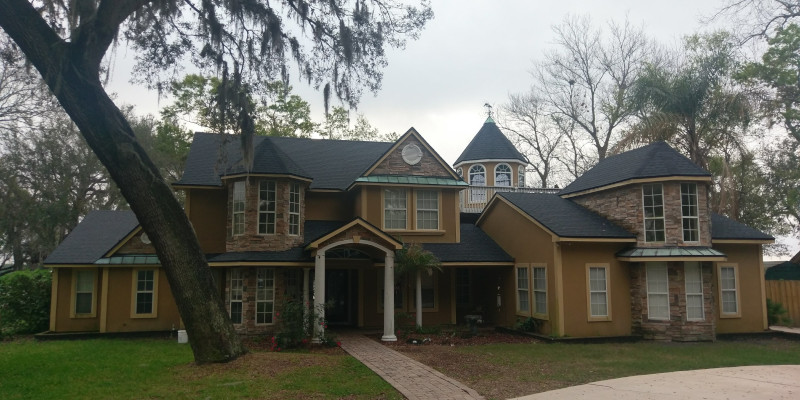 Our team has over 40 years of combined roofing experience, and it shows in our work. We are reliable and will always show up on time and ready to get the job done. We know roofing and we work on several types of roofs, including slate roofs, metal roofs, tile roofs, cedar shake roofs, and asphalt shingle roofs. We work on new construction, and we also do repairs and roofing replacements. Another great service we offer is roof repair after a hurricane. We can repair the damage and help strengthen your roof so it can fare better in a big storm. We work on both residential and commercial properties. We can help you figure out what type of roofing is best for your home or business and we will get right to work on your roofing project.
If you are in the Orange Park, Florida area and are looking for experienced roofers for your roofing project, call us today. We will take care of your roof and have it looking like new in no time.
---
At Jacksonville Roofing USA, our roofers serve customers in Jacksonville, Orange Park, St. Augustine, Middleburg, Lakeside, Green Cove Springs, and throughout Clay County, Florida.