It's clear to all who rely on us that we're the best roofing company in the area.
When you're looking for the best roofing company in the Jacksonville, Florida area, all signs point to Jacksonville Roofing USA. There are a few aspects of our roofing business that set us apart from other roofers and roofing contractors in the area. The first is our commitment to providing a high level of customer service. If you've ever worked with a roofing company before, you may have had a frustrating experience that included poor communication, a lack of transparency, or inflated costs. You'll never have these experiences with us, the best roofing company in the area.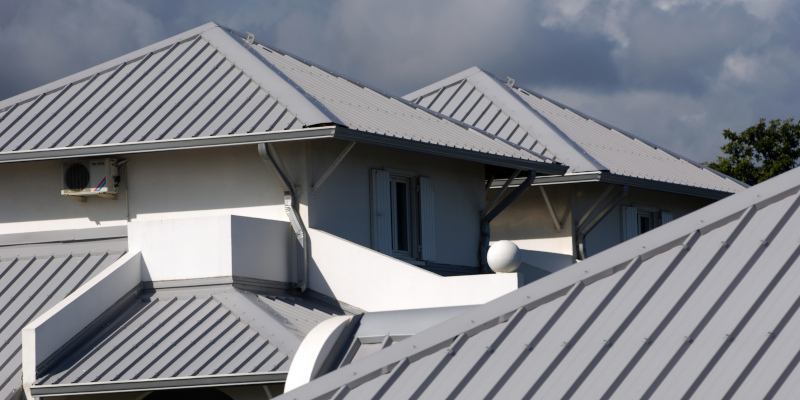 We're always honest and upfront with our findings, extremely communicative, and helpful whenever possible. When we provide a client with a quote for roofing installation, repair, or replacement, the pricing is competitive and reflects the level of work required and the materials selected.
If you have a question during your roofing service, you're always welcome to contact us. We make it easy to get ahold of someone with our company. We also have more than four decades of experience in the roofing industry. We can install metal roofing, shingles, clay tile, cedar plank, and other types of roofing materials for residential clients.
Something else that sets us apart is our hands-on owner. He doesn't sit in an office, away from the day-to-day needs of the business and clients. Instead, he takes an active role on all jobs and trains the technicians to maintain the high level of service and workmanship that he expects. It's clear to all who rely on us that we're the best roofing company in the area.
Common Questions About Working with Our Roofing Company
If you need work done on your roof, you want to work with a roofing company that will exceed your expectations in more ways than one. Below, we've answered some questions about what our roofing company does and what sets us apart.
Why are you the best roofing company in the area?
We've established ourselves as one of the premier roofing companies in our service area thanks to the high-quality roofing materials we use and the expert level of workmanship we provide. Our commitment to quality is unwavering, and we go above and beyond for our clients.
Can you replace my roof?
Yes! If your roof has reached the end of its useful lifespan, contact us. We can help you explore your options for replacing it.
Do you do roof repairs?
We do! If your roof was damaged in a storm or sustained damage due to general exposure to the elements, we can fix up your roof and ensure it remains in good condition.
What does the roof replacement process look like?
We start by confirming that you actually need a roof replacement and then provide an estimate. We schedule the work, help you pick out the right roofing materials for your new roof, and on the day of your appointment, we remove your old roof and put on the new one.
How do I get a replacement or repair estimate?
To get an estimate for a new roof or for a roof repair, reach out to us directly. We look forward to hearing from you!
---
At Jacksonville Roofing USA, we strive to be the best roofing company serving customers in Jacksonville, Orange Park, St. Augustine, Middleburg, Lakeside, Green Cove Springs, and throughout Clay County, Florida.